The Librarian Debt Collectors
They don't like it when you don't return your books on time.
Chimp Smoking a Banana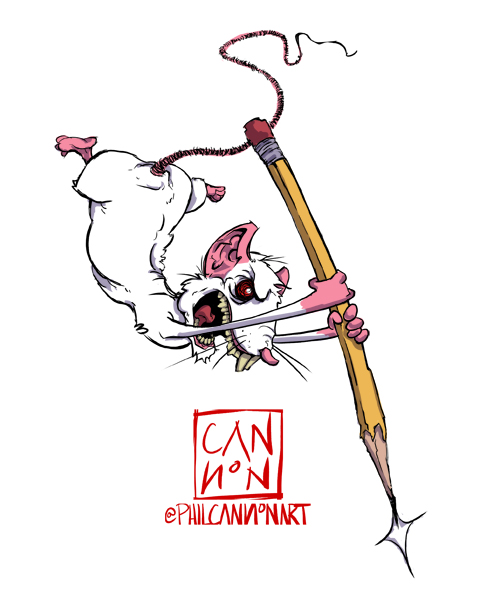 Jackalope
The Jackalope is hunted throughout the western United States for its priceless ivory antlers. They are illegal to poach, but my grandfather's father had one mounted on his wall.
Martiandoodle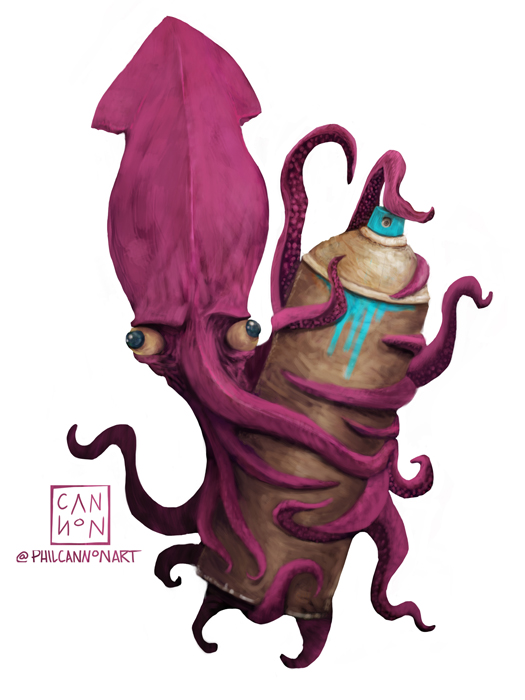 Squids Spray Ink
Truck Fu
A variation of Kung Fu developed by Earl. After studying in the Shaolin Temple, he returned to Texas to drive his semi around the country and teach the art of Truck Fu; the deadliest of all martial arts.
Bjorn the Shredder likes his Axes
Brock
Mo
Inks
I love painting and I love inking. They are both two such different ways of viewing the world. I have more skill and practice with inks. I enjoy the challenge of bettering myself as a painter.
La Santa Muerte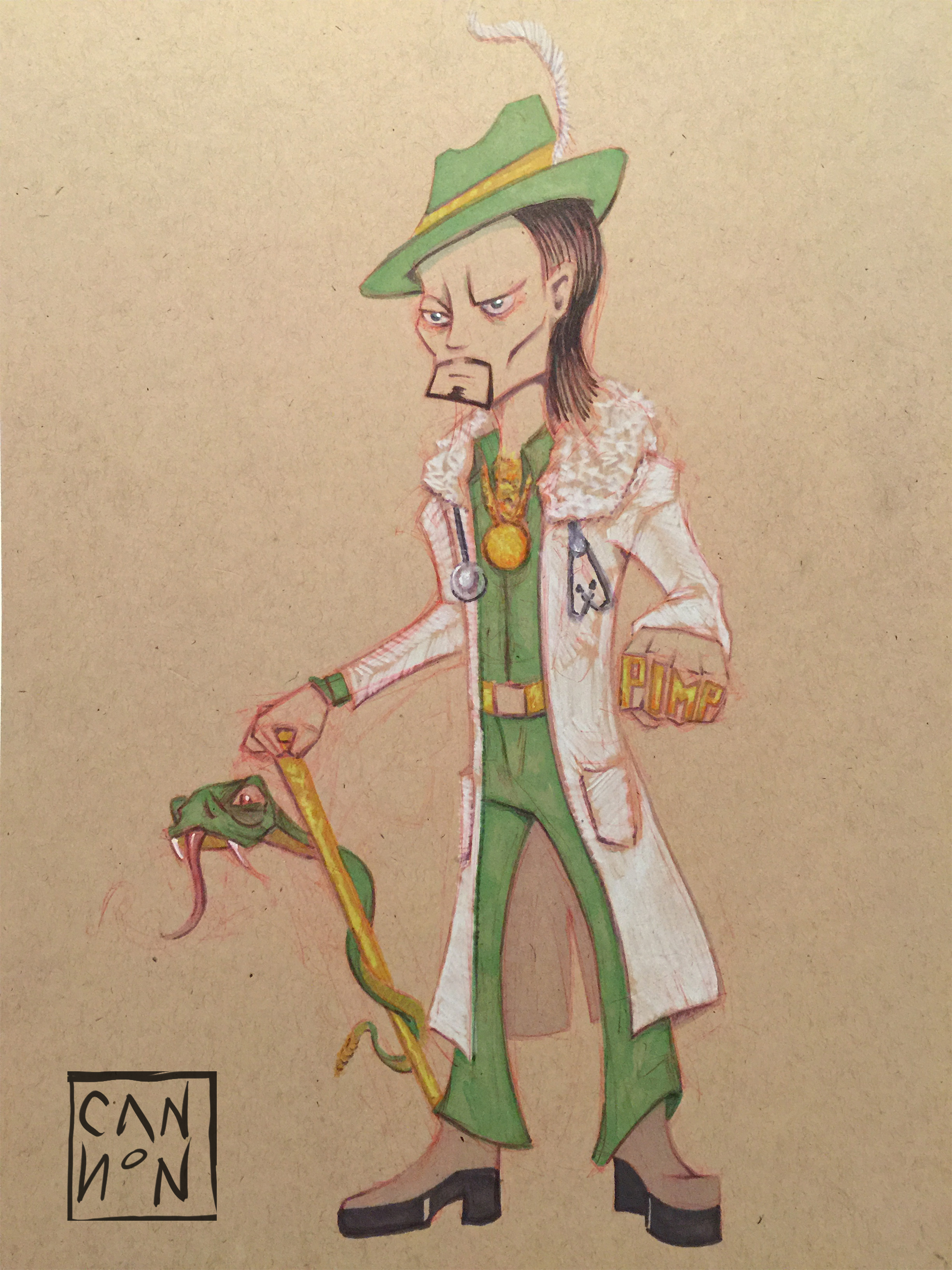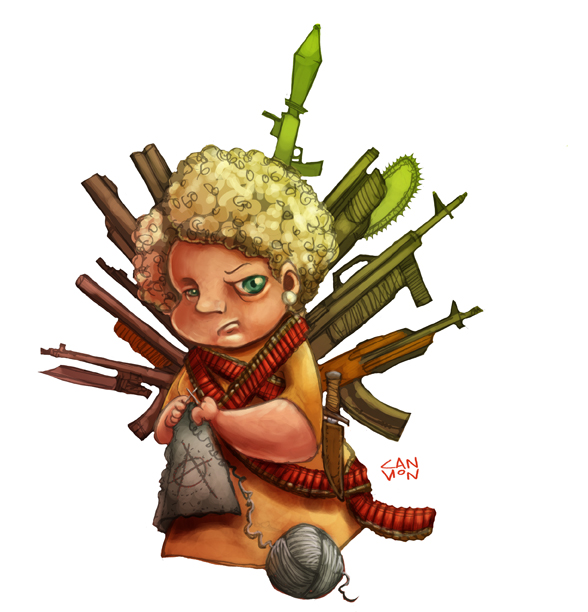 Granarchy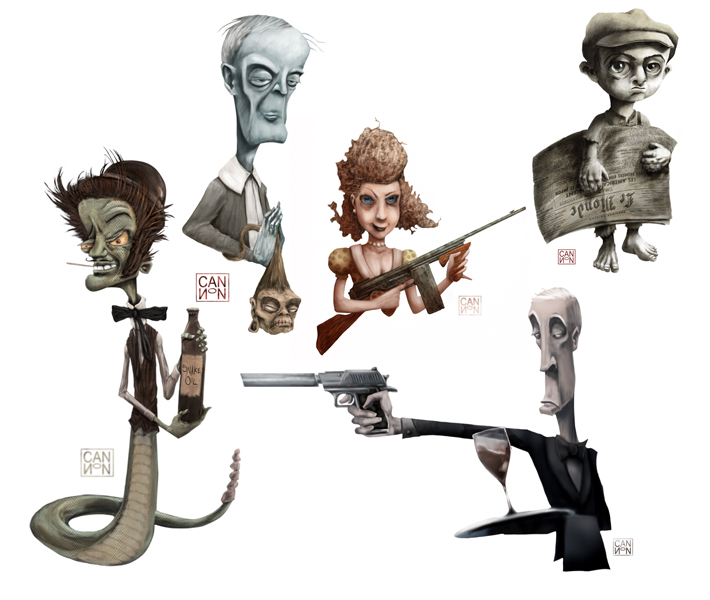 Random Character Designs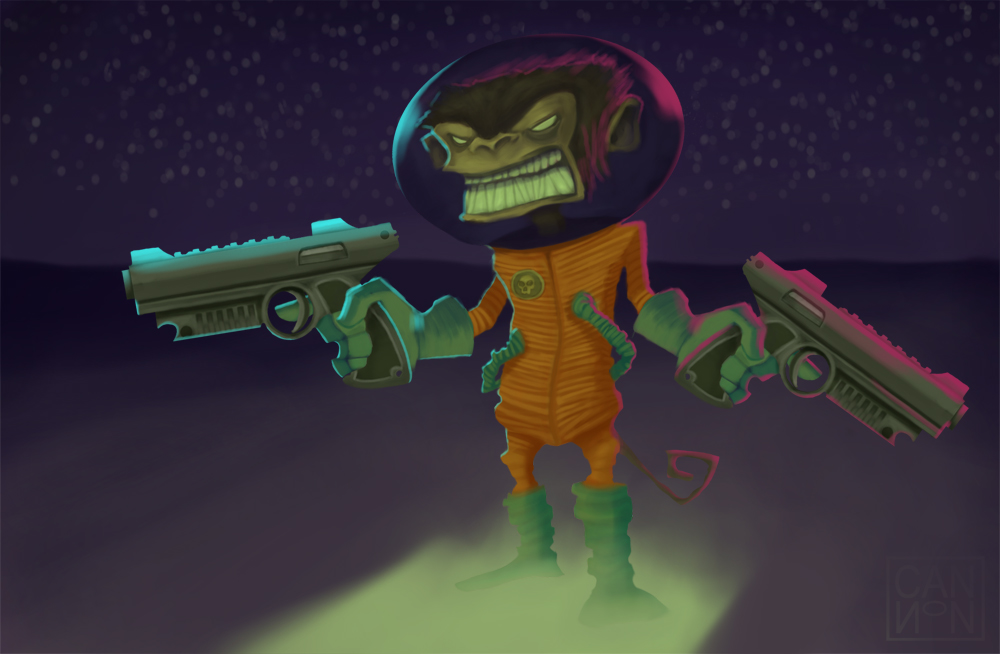 Mojo the Hit Monkey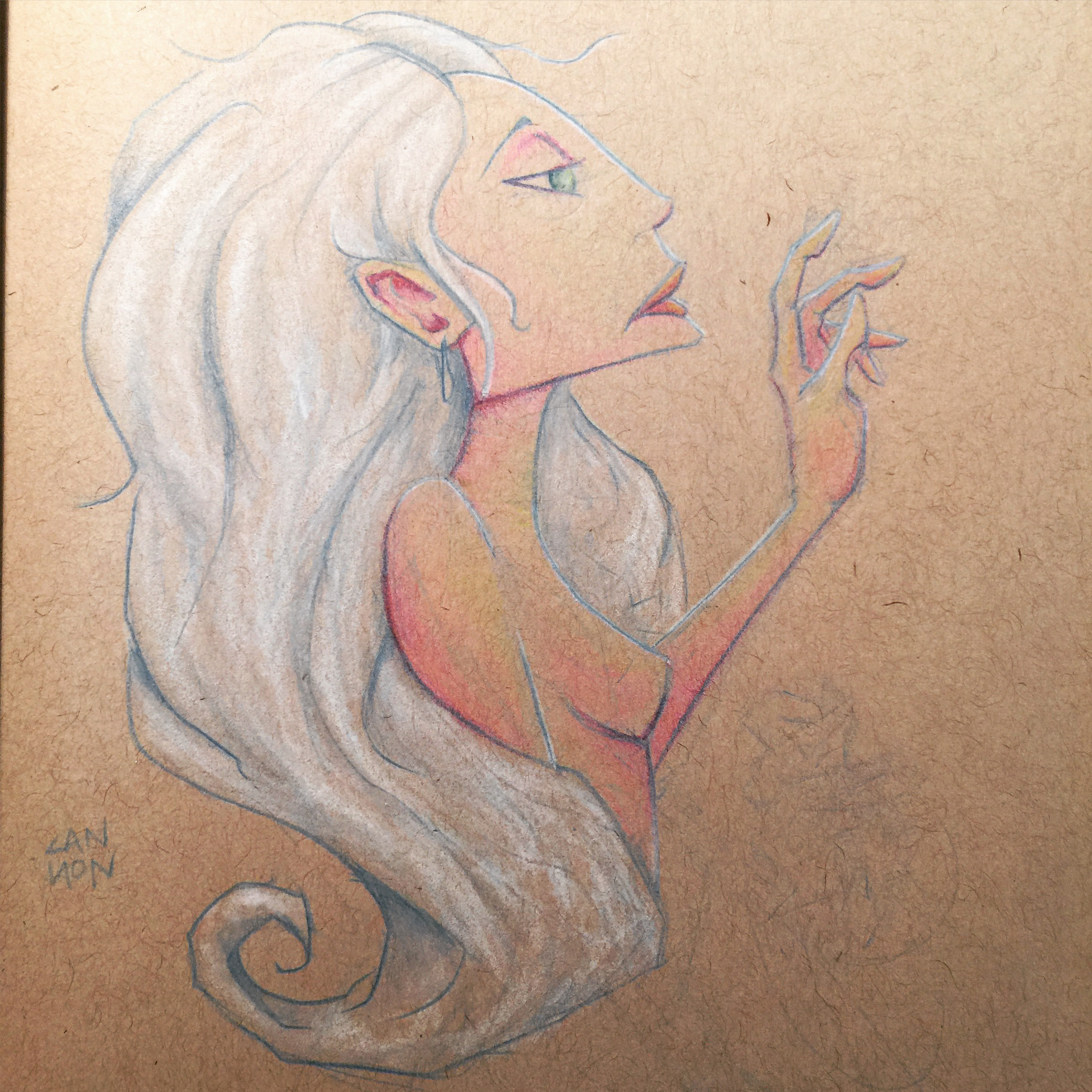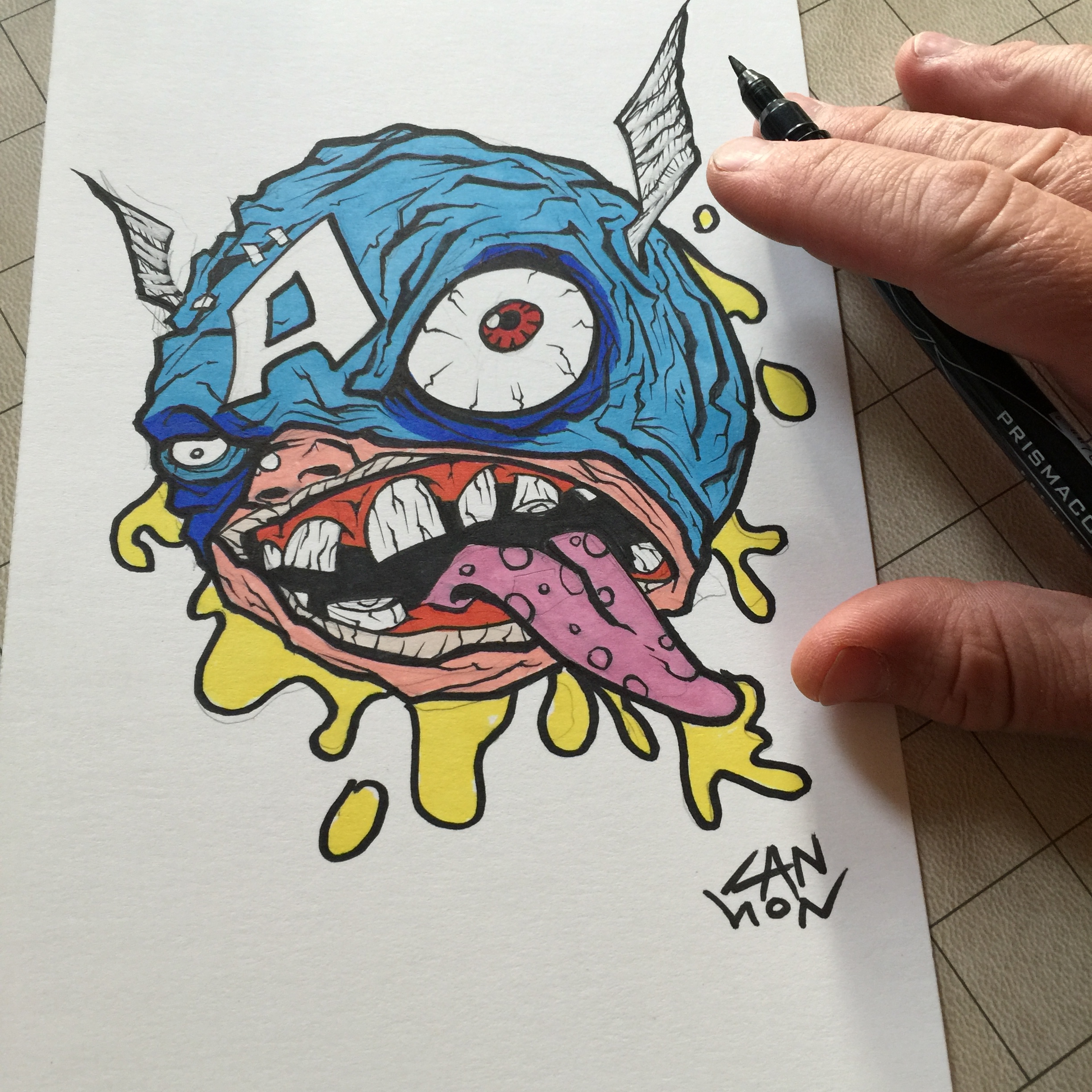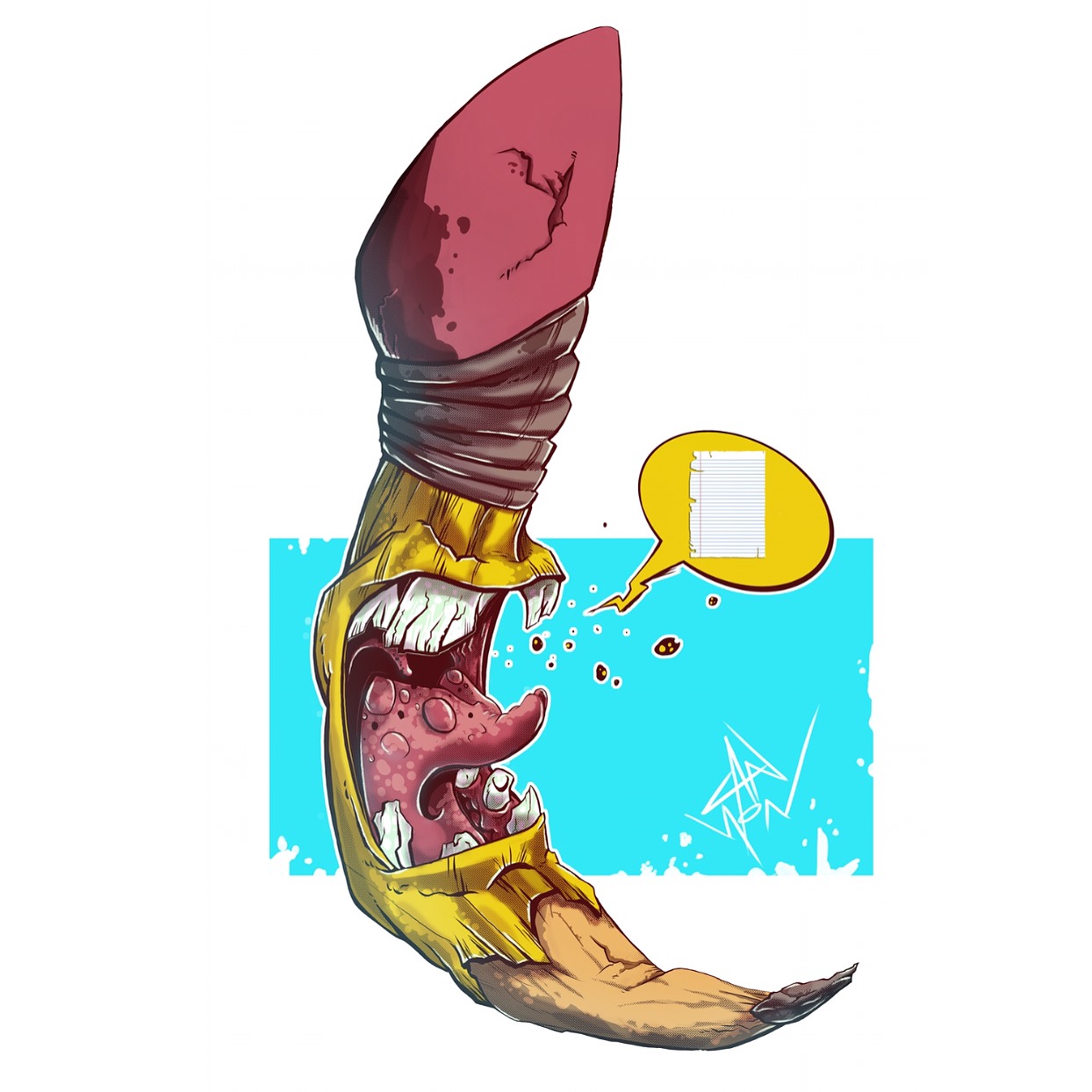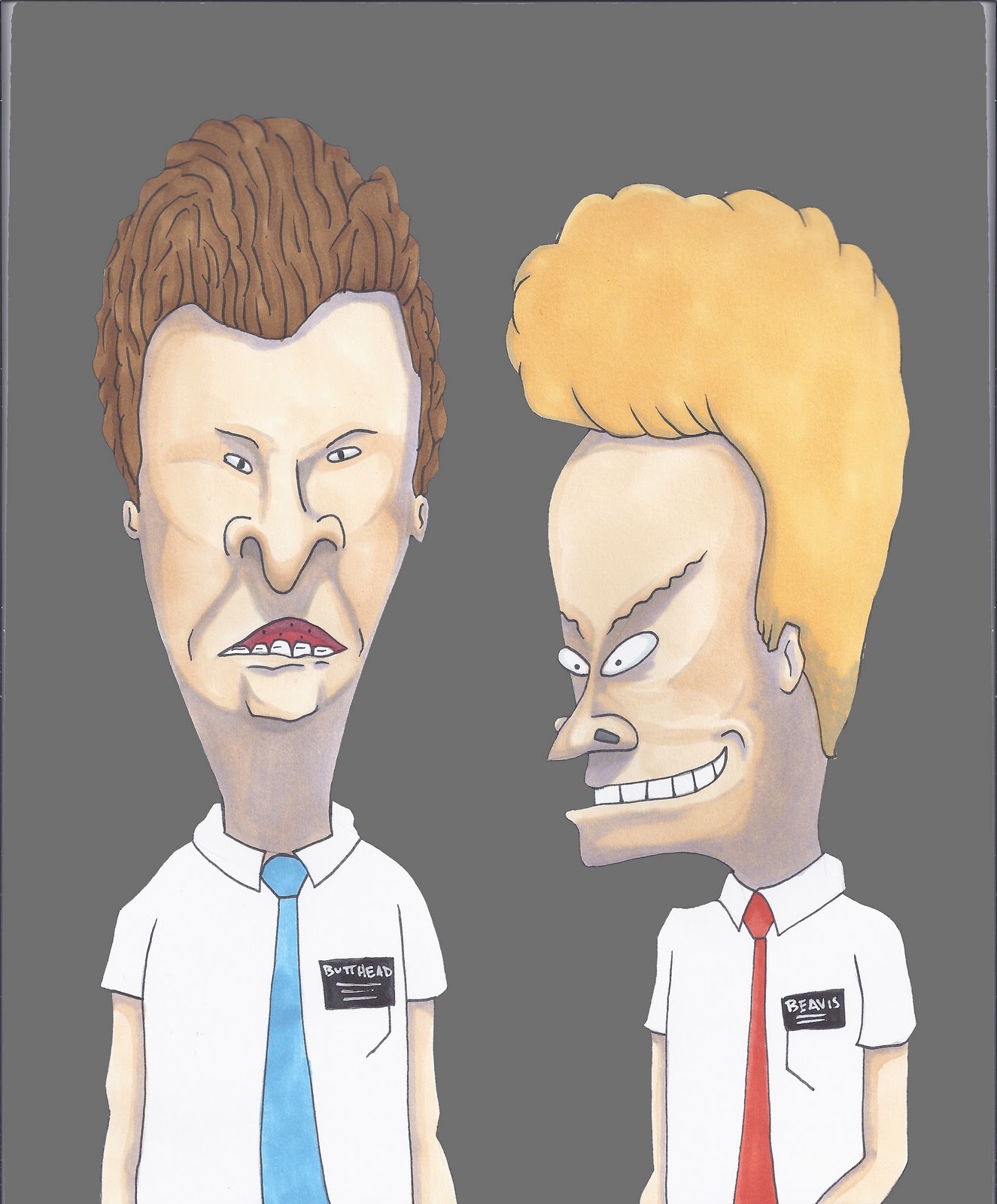 Billie Bob the Blind Beard Barber